The next leg of our journey took us north.  On the drive up, we stopped by Carriogunnell Castle.  This is an "open site" in a farmer's field and we had it all to ourselves!  It was great to climb around and explore and we had a sunny warm day to appreciate it!
If you look closely in the photo below on the right you'll see the drone in the sky!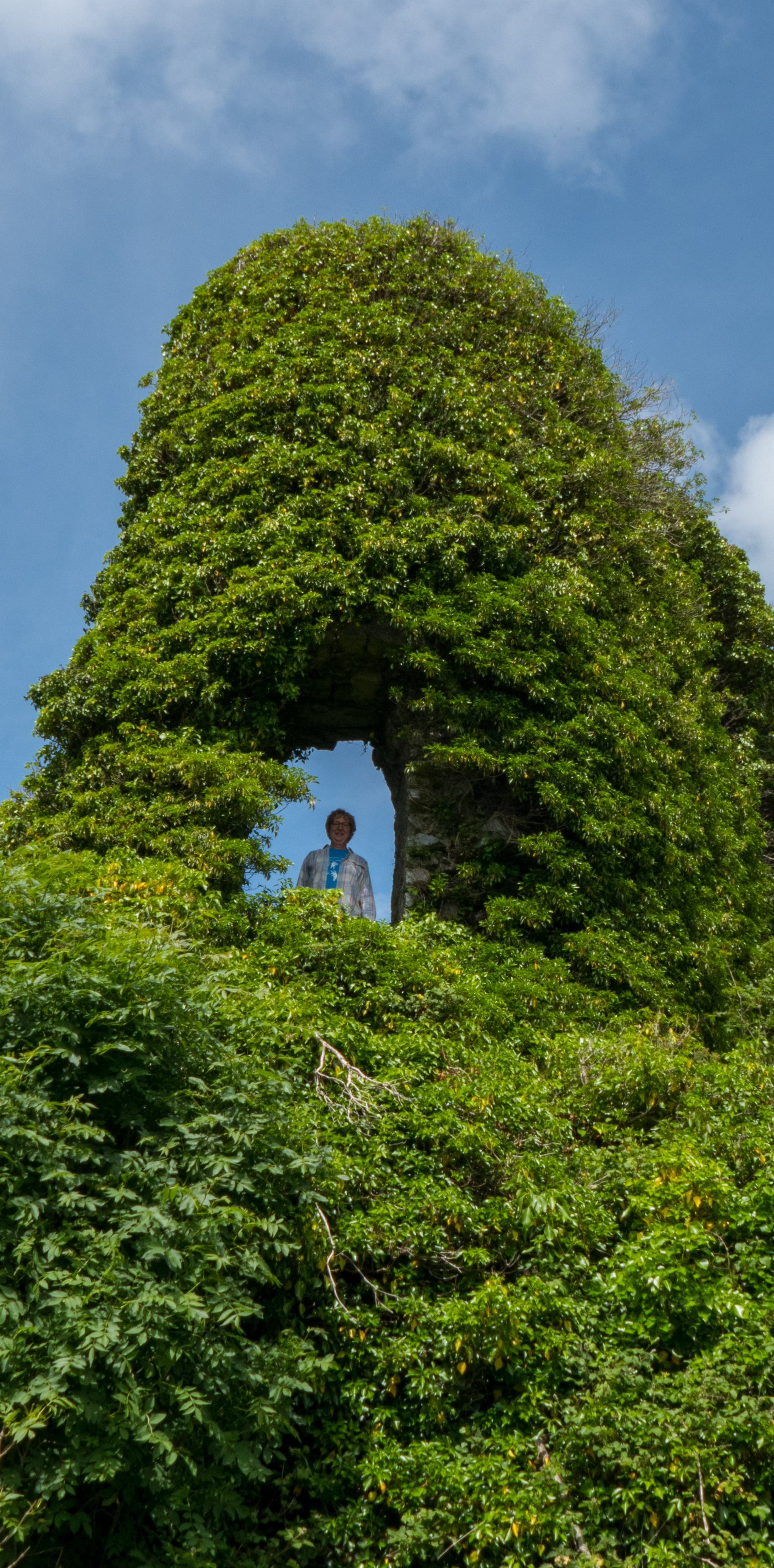 We stopped for a night in the town of Galway, where I used to live and work.  I had forgotten how big Galway is and we happily hit the road the next day for more peace and quiet :o)
We stopped by the town of Cong where we visited Cong Abbey and the Monk's Fishing House.
We then stayed on Achill Island for a few nights.  If I had it to do over again, I definitely would have booked us to stay longer here.  The scenery was spectacular plus lots of great restaurants (and yummy scones!) ;o)  Plus the B&B that Jason and I stayed in was fantastic!  It had a garden that we spent hours exploring and enjoying.  And did we mention the AMAZING breakfasts: gorgeous views and delicious food including many types of home made bread!!  www.achill-island-bed-and-breakfast.com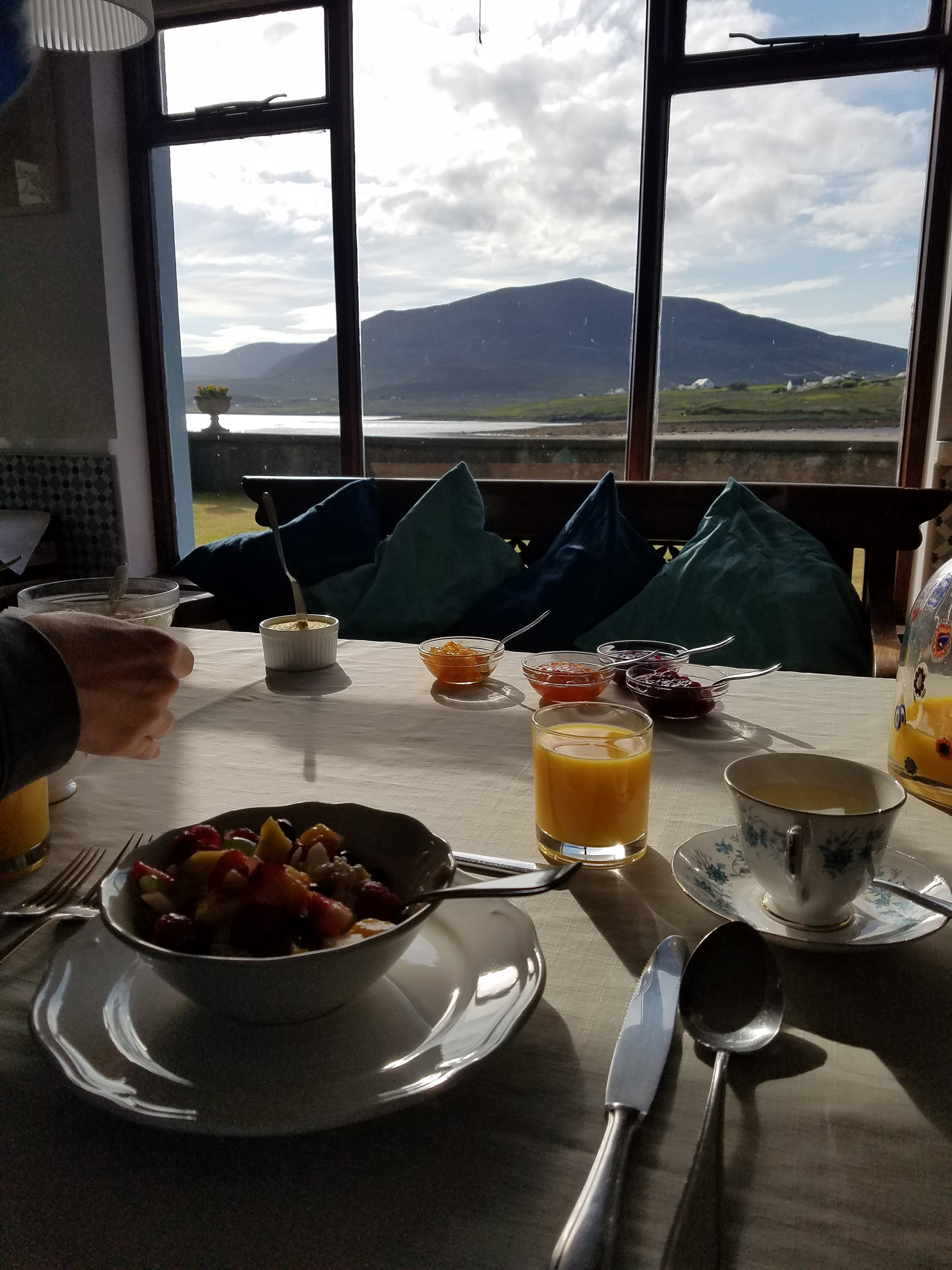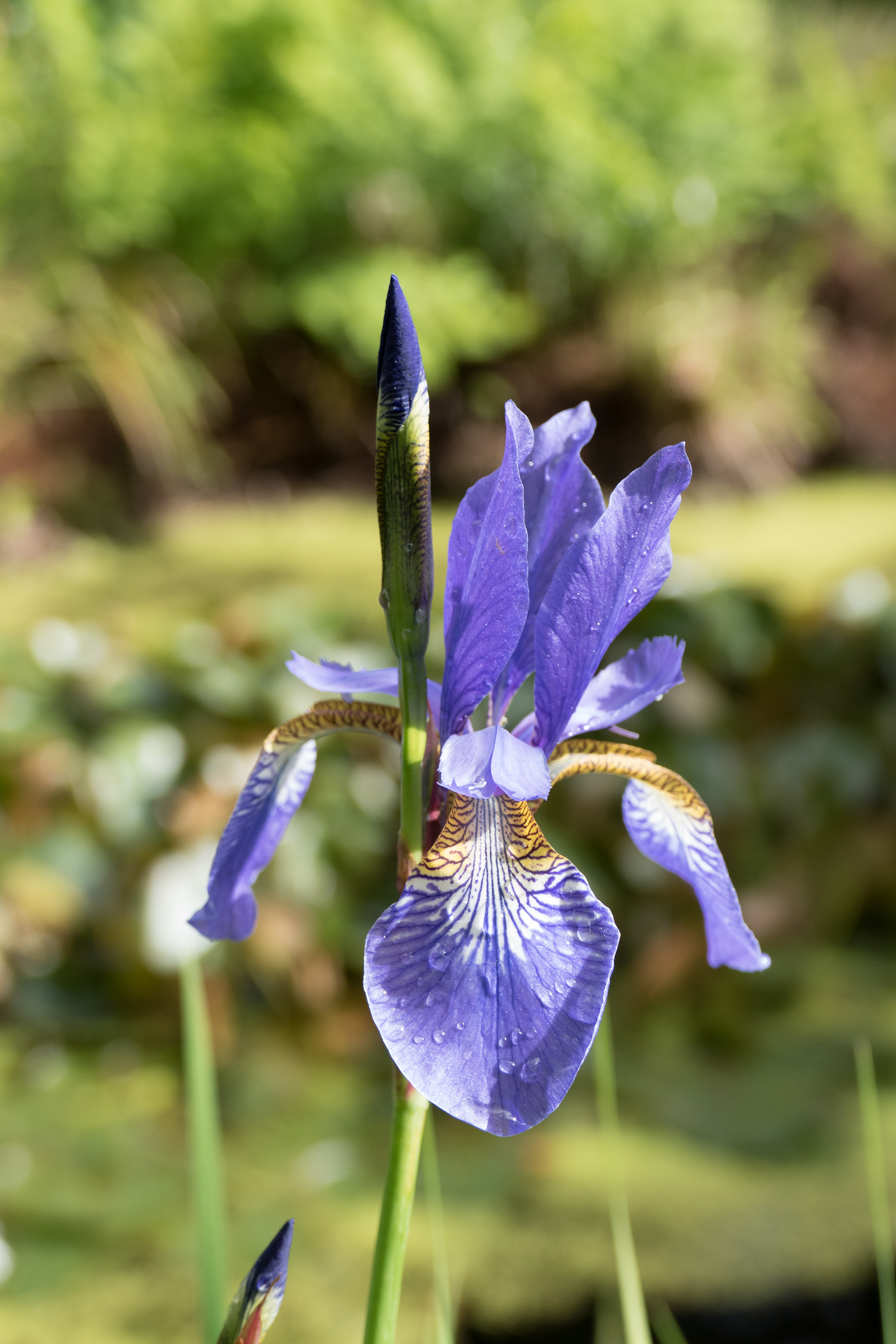 We had a great time driving around and enjoying the beautiful views...
... and had fun visiting with the locals :) and laughing at the warning signs.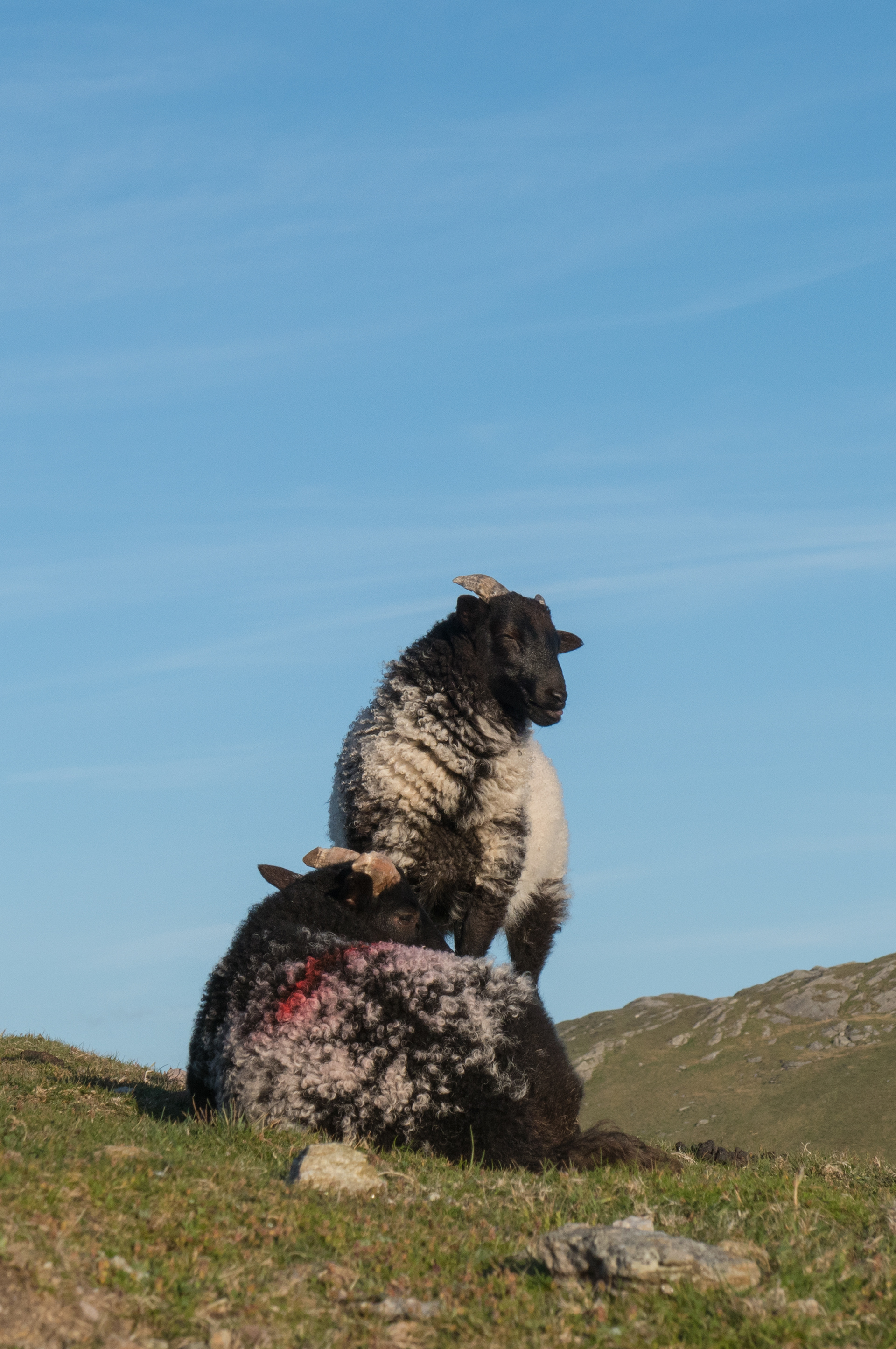 We also went for a lovely hillwalk near Keem Strand (beach) which led us to some stunning views.
After we left Achill Island we stayed a couple nights near Belmullet at a really unique vacation rental: a refurbished old Coast Guard Station out on a peninsula.  To arrive, we had to drive across a beach!  Unfortunately the weather wasn't all that great for our stay.  But we did enjoy some beach strolls and also got a chance to go to a pub and hear some live music and drink some Guinness.  The area also had some fun warning signs and a pub named for Jason's mom, Linda!

If you look closely at the picture on the right, the orange rocks spell I heart u!  Jason found those for me :)