The last area we visited was northwestern Ireland - County Donegal.
On the drive north we stopped to see the Slieve League Cliffs.  Weather had been off and on but we were lucky and got sunshine and blue skies for our visit.
We did a walk up along the cliffs which was a lot of fun :o)
What tops off a great walk?  Ice cream!
 One of twelve Napoleonic Towers that once dotted the coast of County Donegal, built starting in the 19th century.
Also along our drive: Assaranca Waterfall.  Unlike the Torc waterfall near Killarney which was swarming with tons of people (and gnats unfortunately), we had this place all to ourselves :)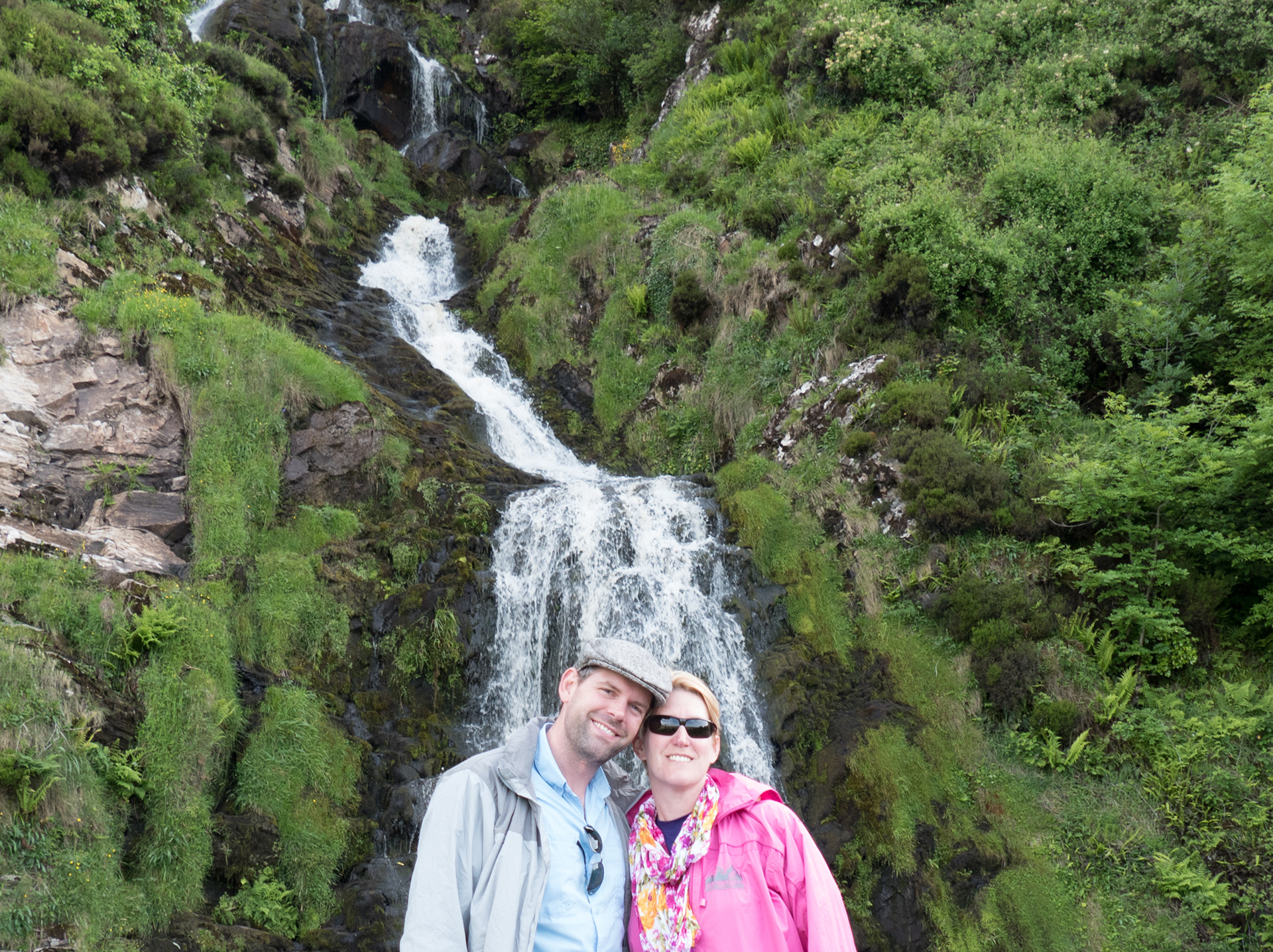 We stayed in another vacation rental overlooking the sea near Downings, County Donegal.  One of the best features was that you could take a short walk to a lovely beach.  The weather for our last week had a lot of rain but we did get some blue skies here and there.  The flowers below are Heather (purple) and Bog Cotton (white)
We visited Glenveigh National Park and castle which had some nice gardens.  Can you see Jason's head poking up at the top of the tower on the left?
I was surprised to see so many columbine in the gardens - a flower I usually associate just with Colorado.
There was a holiday weekend while we were in Co. Donegal and the small town of Dunfanaghy near us put on an awesome celebration complete with live music and dancing - and face painting!
If you'd like to see some absolutely AMAZING Irish Dancing: check out the video I took of the couple in the middle photo: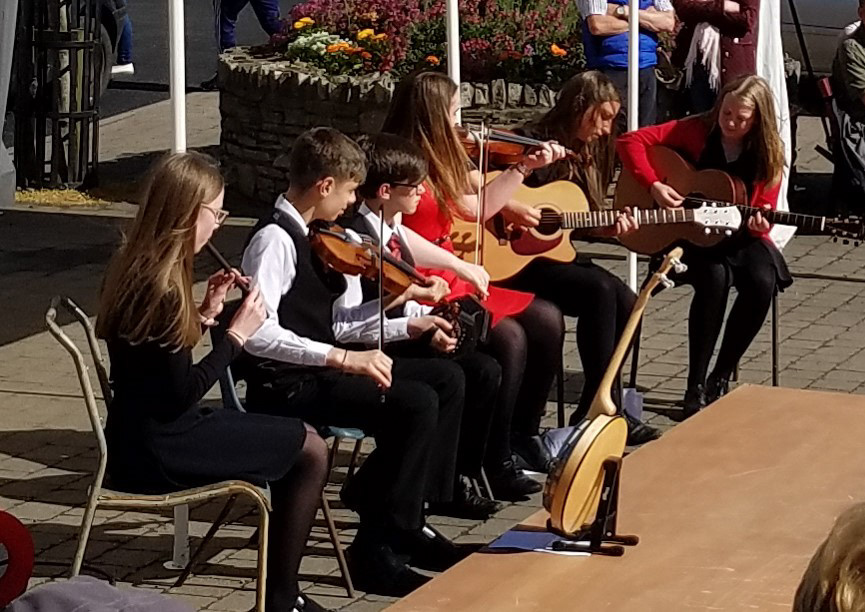 On the drive from Co. Donegal to Dublin for the flight home, we stopped at Roche Castle.  We only had a few minutes when it wasn't raining, but this was still one of my favorite spots.  Again, no one around but cows and the castle/grounds were very impressive!
And that's where our journey ends... for now ;o)