The second part of our trip was in the Southwestern part of Ireland.  
We stayed 5 nights on the Dingle Peninsula in a lovely vacation rental with views of the sea (and sheep, of course!)
The dining room had a HUGE map of the country which I loved of course
(my brother, Dan, and I seem to have a special affinity for maps).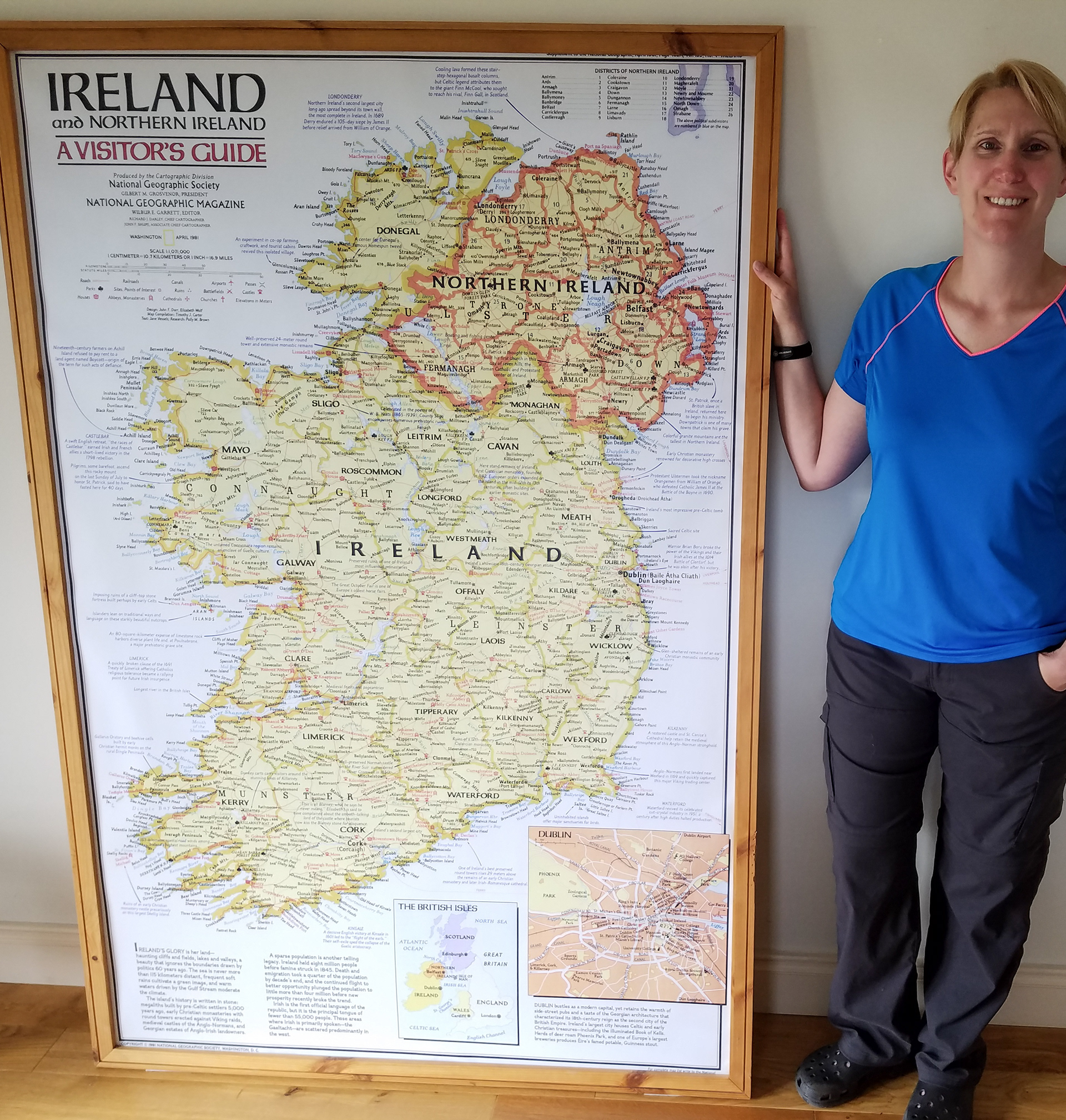 We visited Muckross Traditional Farms near Killarney where we caught a glimpse of a gorgeous fox.  
Inside the farms, Jason and I pretended to be farmers ;o)
The farms also had a small petting zoo including some free roaming kids (baby goats, although there were quite a few of the other type of kids too!)
The Killarney National Park area holds Ross Castle where they give a really great tour and Torc Waterfall.
We did the very popular "Ring of Kerry" drive, looping the Iveragh Peninsula.  
We really enjoyed our time on the Dingle peninsula.  It had some gorgeous views and was very laid back and quiet.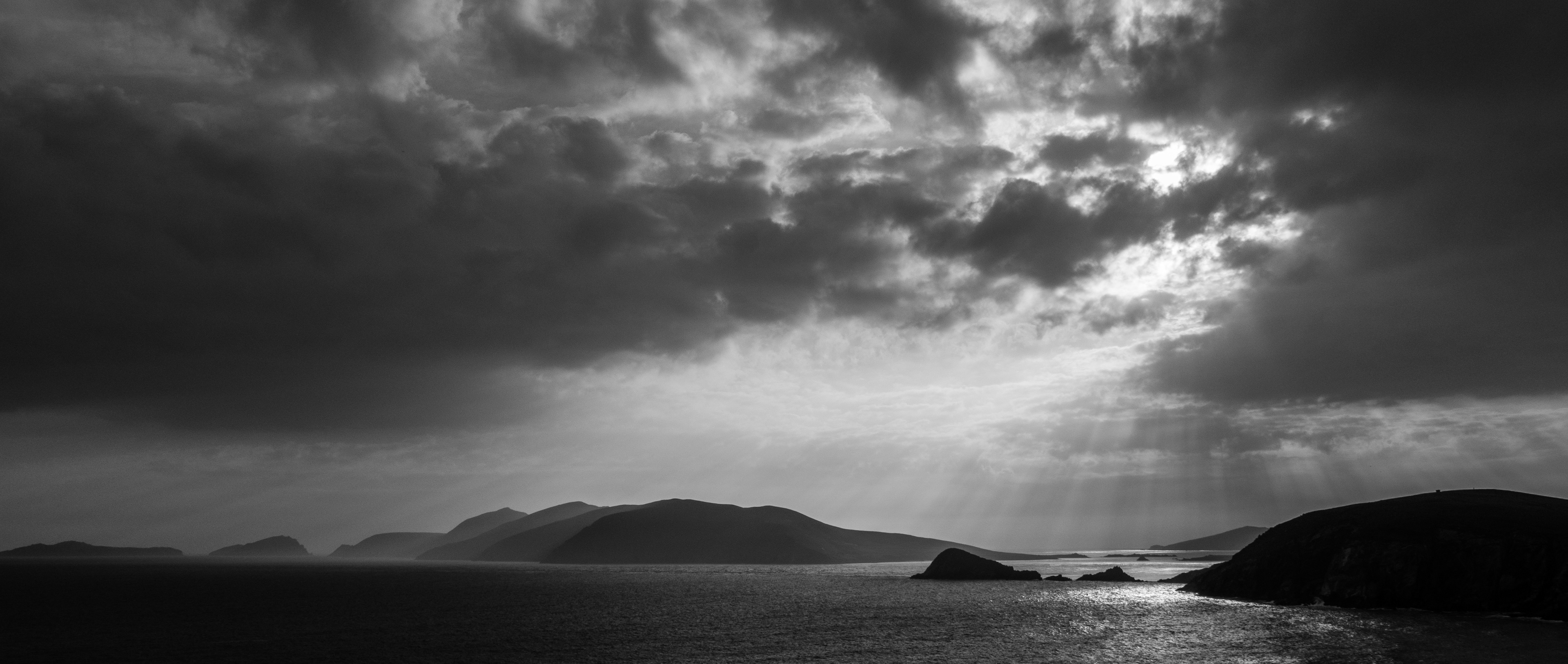 Our vacation rental was near the end of a dead end road with almost no traffic (at least of the motorized kind).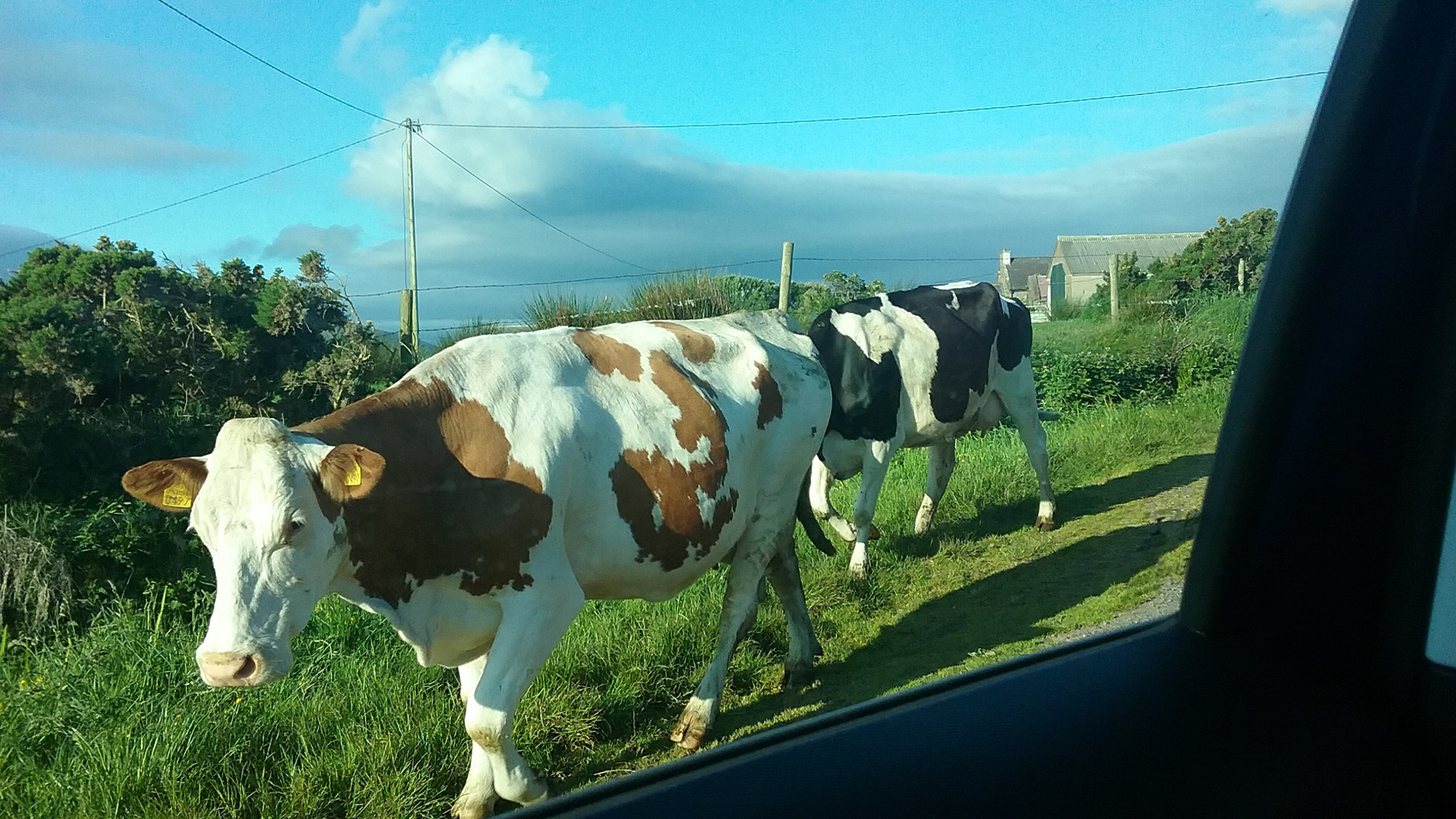 We especially enjoyed the little town of Dingle which had a surprising number of REALLY great restaurants.  Including at least 2 ice cream shops!  We saw a pub/restaurant named Danno's (one of my brother's nicknames) and had to stop there of course.  We also had a lot of fun souvenir shopping and Jason found a cap that made him look quite the dashing local!